The Mechanisms Behind ACL and Achilles Tears
Adam Petway joins Mike Robertson's The Physical Preparation Podcast on Episode 177
---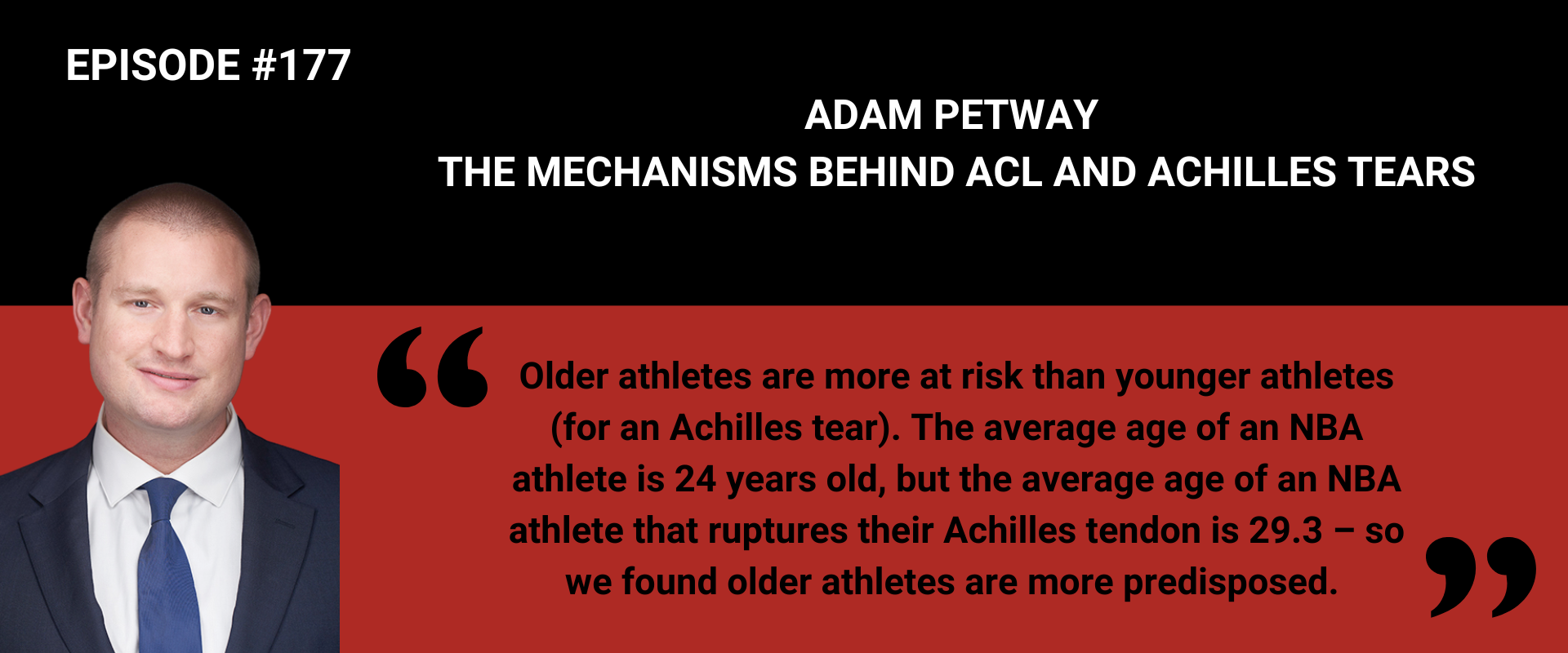 Adam Petway joins Mike Robertson's The Physical Preparation Podcast on Episode 177
It's estimated that somewhere between 100,000 and 200,000 people tear their ACL every year.And while Achilles tears aren't anywhere near that level, it's obvious that the numbers for this injury are on the rise as well.In a best case scenario, with an ACL or Achilles tear you're looking at a grueling 9, 12 or even as long as 18 month rehab process.
And in a worst case scenario? It could be career ending.
That's why I wanted Adam Petway to come on the podcast. Adam has spent hundreds of hours watching game film and diving deep into the mechanisms behind both ACL and Achilles tears, and what he's found is pretty darn cool.For instance, did you know there's one specific pattern you see in basically every Achilles tear?And while not quite as predictable, he's figured out the 3 primary scenarios when athletes tear their ACL's as well.
So in this podcast, we talk about HOW these injuries occur, as well as strategies to prevent them.
Episode Topics
How Adam went from BASKETBALL coach to basketball STRENGTH COACH
How he got started researching and breaking down ACL and Achilles tears
The biomechanical components and movement strategies you repeatedly see when someone tears an Achilles in basketball.
Potential co-factors seen when an athletes suffers an Achilles tear.
Training strategies you can implement to help keep your athletes' Achilles healthy!
The 3 common movement strategies seen when someone tears an ACL.
What a "cast" and "pro-hop" are – and how to coach/train them more effectively.
Other potential risk factors you might see in an athletes who tears an ACL, including style of play and instability in readiness scores.
What Adam would put into his "ACL Tear Reduction" program.
🔗 EPISODE 177: The Mechanics Behind ACL and Achilles Tears
Contact Adam