The Beginners Guide to Assessing and Training with Force Plates
Drake Berberet joins Mike Robertson's The Physical Preparation Podcast on Episode 174
---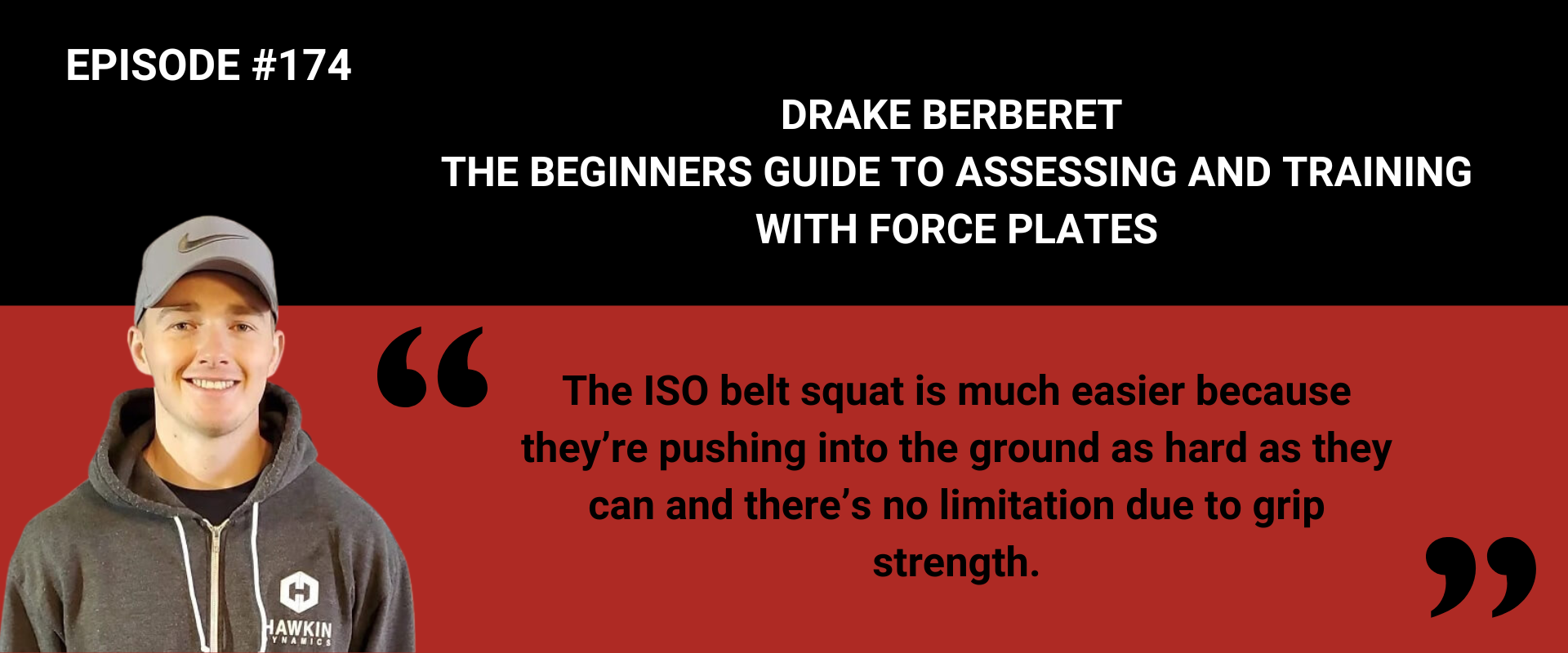 Drake Berberet joins Mike Robertson's The Physical Preparation Podcast on Episode 174
Whether you like it or not, I can say with a lot of confidence that technology in sport is here to stay.
As tech becomes more and more prevalent – not to mention more cost effective to private facilities and end-users – I think we're going to see an explosion in sports science and data-driven training in the years to come.
And it's for that exact reason that today's guest is Drake Berberet of Hawkin Dynamics.Drake is the VP of Performance & Brand at Hawkin Dynamics, and he also serves as the Performance Data Scientist at NCAA Division III Colby College in Waterville, Maine.
Prior to Hawkin, Drake was the Applied Sport Scientist for the University of Illinois Men's & Women's Basketball teams for 2 seasons.
And last but definitely not least, he also owns a private training facility serving over 300 youth athletes annually in Central Illinois, and consults for technology companies in sport, health, & connected fitness.
Episode Topics
Drake's career path, and how he moved from primarily coaching to working for Hawkin Dynamics.
Why people use force plates, and what you can measure with one.
What got Drake interested in force plates, as well as his first experiences using them.
The advice he'd give to someone who is interested in using force plates, but doesn't know where – or how – to start.
How to use constraints early-on to avoid overwhelm and get the most out of any new technology you might adopt.
The biggest pitfalls Drake sees when people use new tech, and how to avoid them yourself!
🔗 EPISODE 174: The Beginners Guide to Assessing and Training with Force Plates
Contact Drake