Force Plate
A guide to using force plates in sports performance
About John
---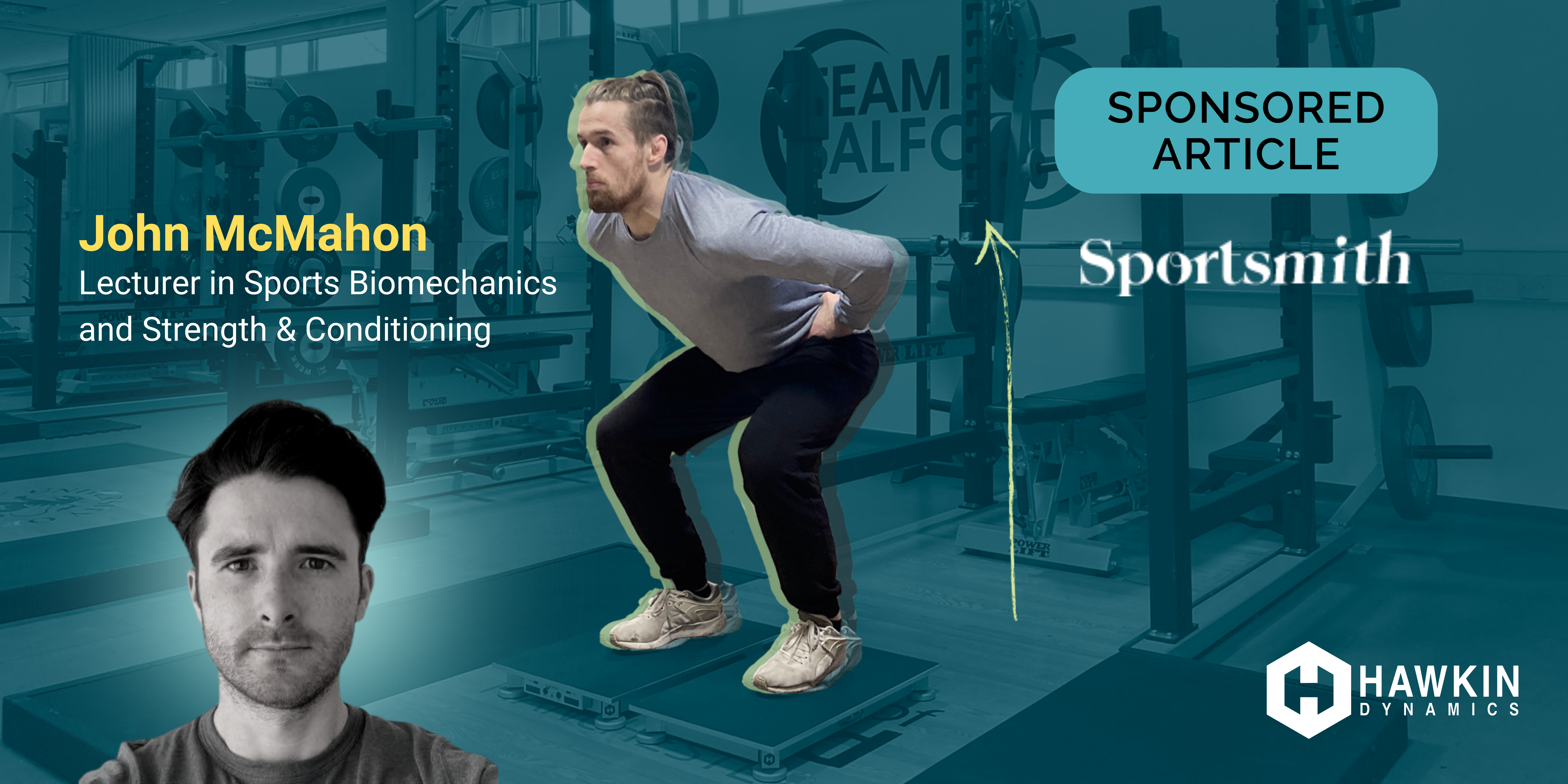 About John
Dr. John McMahon is a lecturer in biomechanics and strength and conditioning at the University of Salford. He received is PhD in biomechanics from the University of Salford in 2015 following his research into dynamic muscle-tendon stiffness and stretch-shortening cycle function. John has been an accredited strength and conditioning coach with both the National and United Kingdom Strength and Conditioning Associations since 2010 and has worked as a strength and conditioning coach across several team sports. He has also co-authored >65 peer-reviewed journal articles relating to athletic performance assessment and is currently researching alternative methods of analyzing vertical jump force-time characteristics to help better inform athletes' training priorities. John co-edited a book titled 'Performance Assessment in Strength and Conditioning' which was published by Routledge in October 2018 and he is currently co-editing a book titled 'Laboratory Manual for Strength and Conditioning' which is due to be published by Routledge in 2022.
Article Introduction
When I first embarked on my sports science journey as an undergrad back in 2007, jump mats were a regular part of athlete assessment. We used them to assess athletes' lower limb ballistic and plyometric abilities, and repetition maximum tests for assessing strength. These tests had just a few setup requirements. We'd switch the jump mats on and they were good to go. They were not necessarily accurate, but we didn't learn that until later. Then we'd set some range of motion and volume criteria for...