Simplified Data Collection
Stop wasting time with cabling and overly complex software to collect force data. Hawkin Dynamics offers coaches and professionals a new approach. Our mobile application makes the entire process fast and clean. No more typing and setting up your laptop in the weight room, just set up your plates, connect, and go!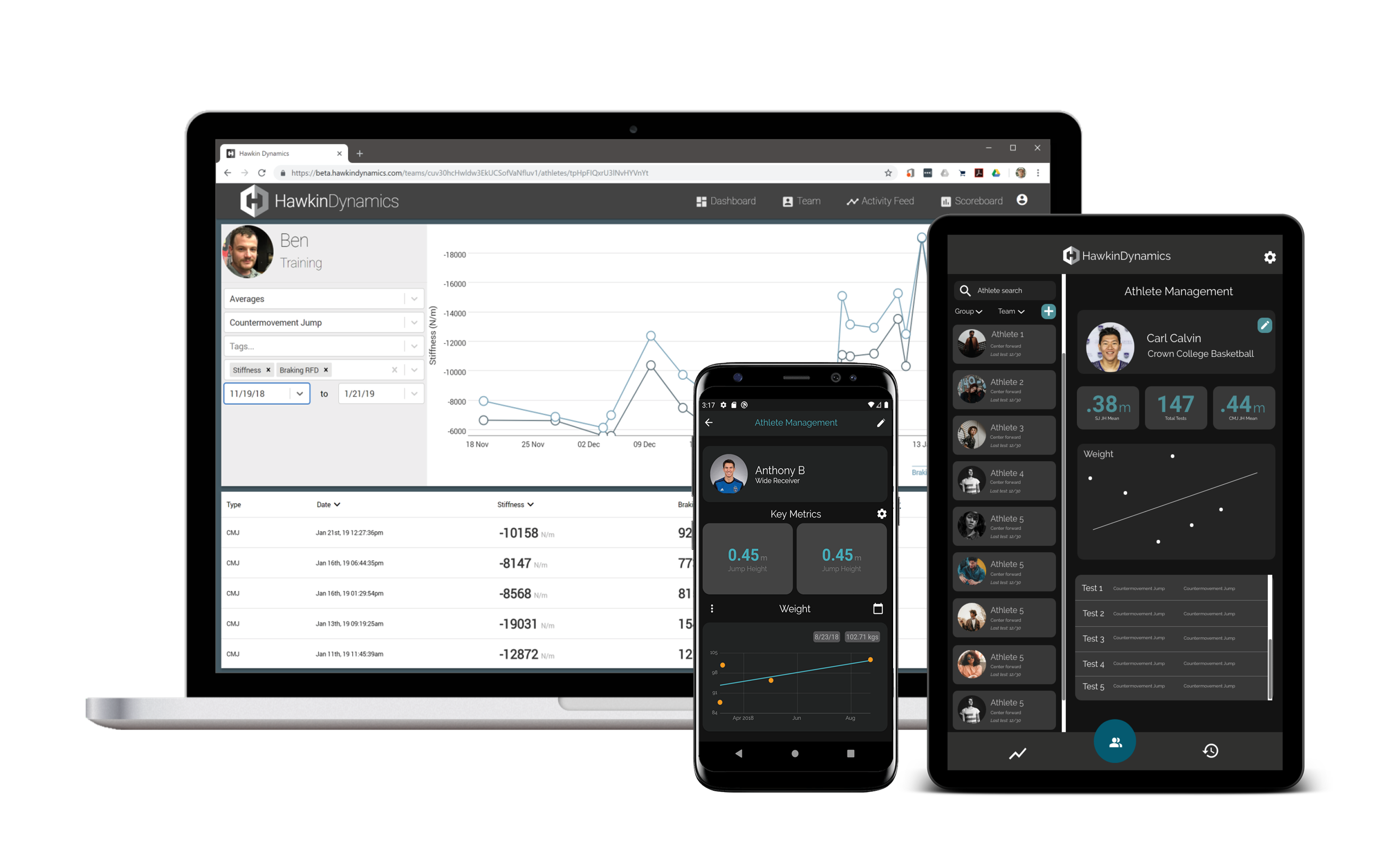 Communicate Results
Visual Reporting
The Hawkin Cloud enables users to build visually appealing and digestible reports in seconds. Report on individuals, groups, or entire teams all at once. Build athlete profiles to build a holistic view of each individual athlete with data from multiple test types included.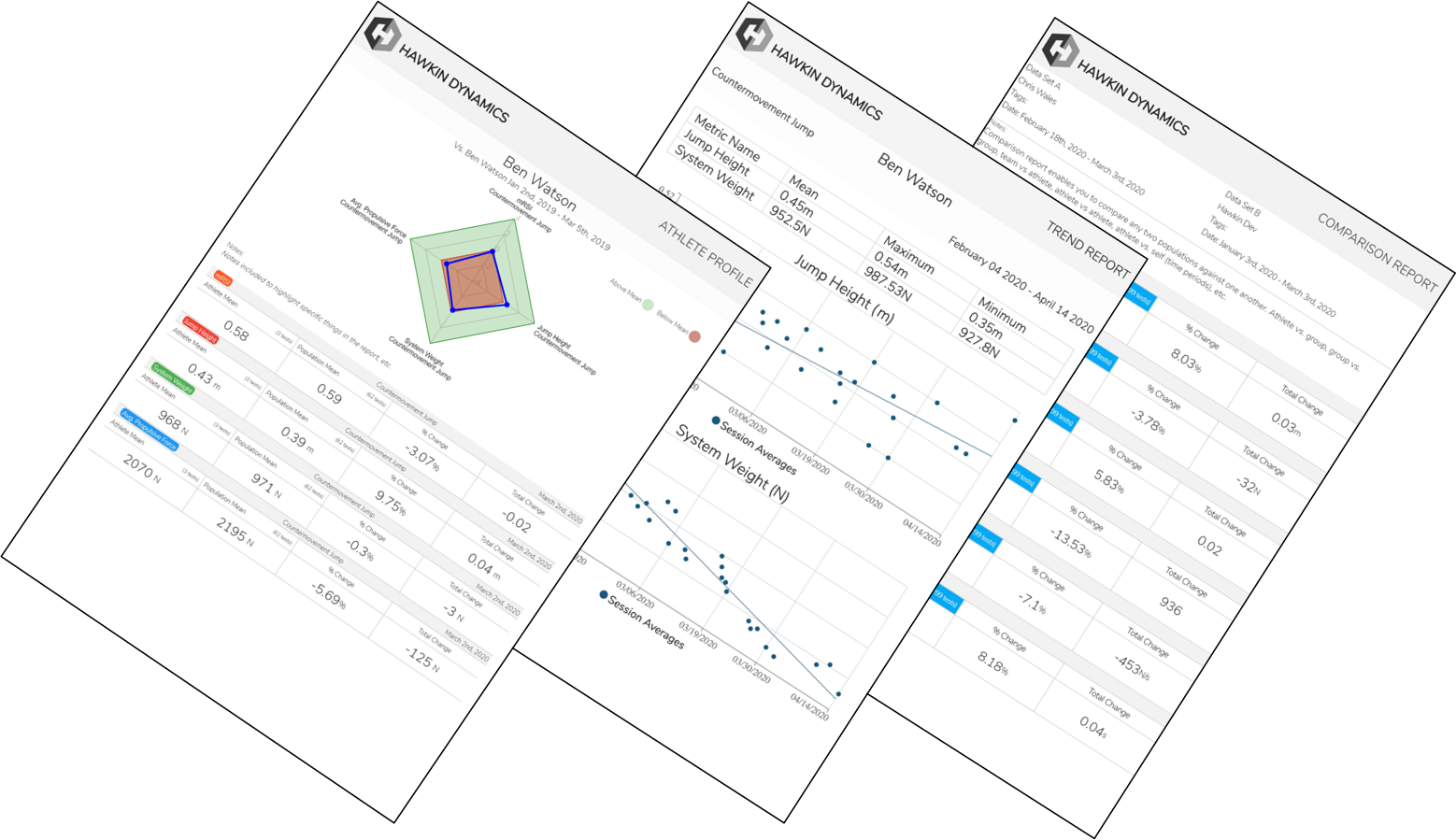 Collect now, analyze when you have time
Our system works seamlessly regardless of the setting. Collect data in the field and it is automatically saved in the cloud and displayed in seconds. Advanced reporting, analysis, and the ability to export your data in seconds are all standard features of the Hawkin Dynamics System. Plus we are always improving our product, using feedback from our amazing users to build a better tool for the real-world.